Aluminium Venetian Blinds
WSS offers a large selection in Aluminium Venetian Blinds, Our high quality standards are prominent in the materials used to manufacture our slimline (25mm), micro (16mm) and 50mm Aluminum Venetian Blinds. Slats come with 0.21mm thickness, at 20% more than industry standard, giving the blind a strength and durability that our customers can rely on. With a baked enamel finish and flexibility to prevent damage, an extensive colour range to match the latest trends and the availability of woodline, blackout and perforated slats, there is an aluminum Venetian to suit both residential and commercial applications.
Cedar & Basswood Venetian Blinds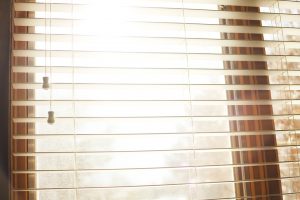 WSS offers a large selection in Cedar & Basswood Venetian Blinds, our timber venetians will withstand the harsh Australian conditions, enhance durability through high grade timbers to minimise warping and splitting and a quality finish to ensure the superiority of our blinds. Fitted with traditional pelmets to complement the warmth and richness of timber, and available in a light, medium or dark finish. Our range includes the aromatic cedar in 46mm slats and the durable hardwood, basswood in 50mm slats.
Vision Wood Venetian Blinds
WSS offers a large selection in Vision Wood Venetian Blinds, our timber-look venetians, Visionwood,Venetian Blinds are a great alternative to natural wood, particularly in high-humidity environments, such as kitchens, bathrooms and heavy traffic areas, where tougher materials are required. Our low maintenance slats are washable and fade resistant, without the peeling, cracking and warping issues encountered with natural wood. Our Visionwood Venetian Blinds can be offered in both 50mm & 63mm slats, in a range of colours, from classic whites to natural timber finishes.