The Advantages of Using Plantation Shutters
Plantation shutters have been around for many years and have become so popular all over the world. In fact, plantation shutters have turned into one of the standard features of many Australian homes. However, these shutters are not standard at all. They are a special type of shutters that offer plenty of advantages for you, your home, and even your family.
Western Sydney Shutters is the shutter company that will help you design and customise shutters according to your preferences. Window treatments should suit your home while still staying within your budget.
As with other shutters, plantation shutters can offer you several benefits, including light control and even enhancing your home's appeal. A more in-depth look at what these plantation shutters can offer are listed below:
1. Energy Efficiency
You may not think about it but window shutters should be useful in improving energy efficiency in your home. Energy-efficient shutters mean that they aid in lowering how you consume energy in your room or the whole house.
In 2018, Australia was ranked the worst country in the developed world when it came to energy efficiency. According to the survey, our country ranked the worst performing major developed country.
Based on the results, it is safe to say that Australia has gone backwards when it comes to being energy efficient. It is, therefore, the worst performer out of all the major developed countries in the world.
As a citizen, it is your responsibility to take part in lessening the energy consumption of the country. Thankfully, there are methods that you can practice without much effort. One of which is by simply using plantation shutters.
Your energy bills can greatly reduce by up to 25% if you have the right window treatment. In this case, you have plantation shutters, which can help you reach the mentioned percentage. Many people install this type of shutters for varying reasons. You can add lowering your energy bills to their many benefits.
To be more specific, plantation shutters have an R-value of 4.0. The R-value is the measure of the thermal resistance of a certain object. Therefore, it means that these shutters can retain heat when it is cold in your home. Meanwhile, during the summer or when the temperatures are high, they can help reduce heat transfer in your room.
Plantation shutters can help you feel comfortable no matter what time of the year it is. Additionally, you will not need your HVAC system a lot, whether it is the hot, unbearable summer or the chilly winter. As a result, your energy bills will be much lower than before.
2. Plantation Shutters Are Extremely Durable
You do not want shutters that easily break. Unfortunately, it is the case with many types of shutters. Some companies would claim that their plastic shutters are unbreakable. After all, they are plastic. However, in reality, they cannot tolerate any physical damage brought upon them.
On the other hand, plantation shutters are durable. They boast a long life, which is why they are used in homes that have small children. Your kids may suddenly decide to pull the shutters or even climb the window. They may bring some objects that could harm your shutters. However, plantation shutters are incredibly sturdy. With little to no maintenance, they can last for a very long time.
3. The Shutters Can Increase the Overall Value of Your Property
It may sound unreal, but plantation shutters can improve your home's value. As a homeowner, you want to make sure your home stands out – in a good way, of course. You want visitors to appreciate every effort you have exerted to beautify your home.
You may have already tried different methods that will increase its value. From upgrading your kitchen to your bathroom to adding furniture pieces, these things help greatly. You can also change flooring, doors, and even windows.
However, if you want something simple with a huge impact in the end, you only need to change your window shutters. If you do not have shutters yet, now is the best time to use plantation shutters. You have an affordable option that can have a huge impact on the overall appeal and value of your home.
If you ever plan to sell your home in the future, you can count on the shutters to give you a good return on your investment. Also, even if you take several years before deciding to put your home in the market, the time has no negative effect. In fact, the shutters increase in value as time passes. More and more buyers look at plantation shutters as among the reasons why they would like to purchase a house.
4. Plantation Shutters Can Be Customised
Plantation shutters are unique. You can take a look at different homes in your area or even on Google. You will find that the shutters have different styles and designs. They are highly customisable. You can work with the experts at Western Sydney Shutters so you get the design that best works for your own windows.
It would not matter if you have an awkwardly-shaped window. Perhaps you have an older house with windows that have an unconventional shape and size. Shutters can match them while curtains and other options cannot.
Plantation shutters are classic coverings for windows. However, they can use different materials and can come in varying colours, shapes, and sizes. It is your home and therefore you are in charge of how you want the finished product to be.
5. You Get to Control How Light or Dark Your Room Will Be
Plantation shutters are not like curtains. Some people are torn between these two choices, but plantation shutters are different. They offer more than curtains do. One of the most significant benefits is that these shutters allow you to control how much light enters your room, particularly during the daytime.
Meanwhile, if you use curtains, you are simply letting in light. You have no control except to accept all or nothing. Shutters are adjustable, so you can allow light to enter based on the amount that you want. This way, you get just enough, whether it is to keep out the glaring brightness of the morning sun or take in its yellow-orange tinge.
6. You Get the Privacy You Need
When you have the shutters closed, you do not need to worry about your privacy. If you use curtains or just your windows, other people could see your room. You do not want the outside world to stare at your place, which should be your own space that gives you comfort and peace.
Plantation shutters give you power to control or limit the degree of privacy for a certain room. You can shut passers-by off or you can welcome a little bit of light into the room. It is all your choice.
Additionally, plantation shutters can reduce noise, particularly from the outside. If you want to get a good night's sleep, the last thing you need is noise from people walking around or talking to each other. While either
situation may not be applicable if you live alone or you are in a quiet neighbourhood, it is still nice to know that you can block sound out.
7. They Are Clean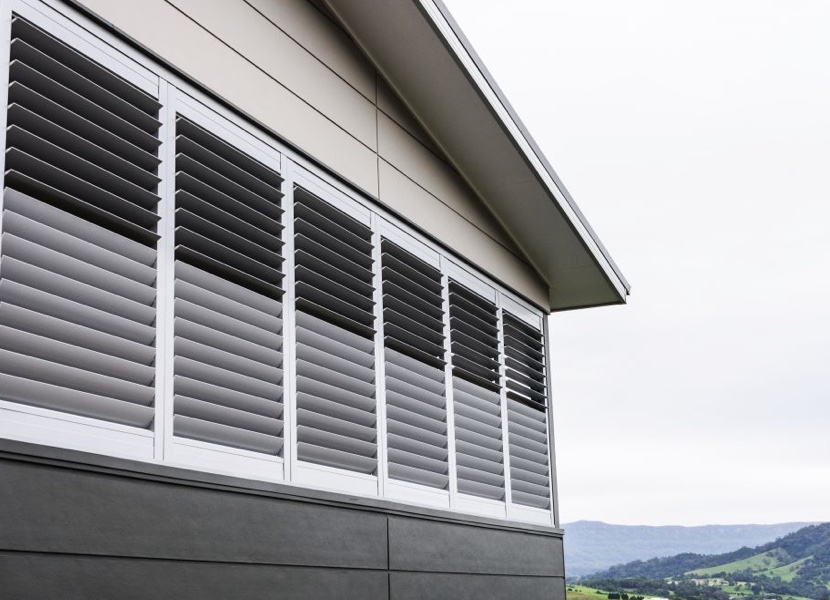 Whether you have kids or not, cleanliness is paramount to you. It is a quality that makes plantation shutters stand out. They are much cleaner than curtains.
Your heavy-duty curtains may do the job for you, which is to hinder the sun from getting into your room. However, when it is time to clean them, you will need to take them off and have them cleaned for a few days.
Admit it; cleaning the curtains is a harrowing activity. Unlike these big, heavy curtains, you do not have to be concerned about cleaning when you use plantation shutters. By simply giving the product a quick wipe, you can get rid of the dust and grime.
Also, plantation shutters do not gather as many dust mites as curtains. Therefore, you do not have to worry about cleaning them regularly. They are also an excellent choice for people with allergies and asthma.
8. They Improve Your Security
While they may not help much, they can delay robbers from entering your house through your window. Thanks to the reliability and sturdiness of these plantation shutters.
If you have curtains, your safety is not guaranteed. Let us take the example above. If you just took off the curtains to have them cleaned, it means you have to wait for the process to be completed. During this time, your room is exposed to the outside world. You leave your room vulnerable to the prying eyes of burglars and busybodies.
Install Them For Yourself
Plantation shutters are versatile with several benefits as you can see from above. There is no reason why you should not have them installed in your home.
If you are ready to dress up your windows using these shutters, call Western Sydney Shutters on 1300 438 977 today!